We have been formed in this sort of mold, by the world… but as Christians we have to break that mold and be reformed and remolded by God.
I find myself stuck in the molding of the world, whether it's putting others down, or putting myself down, because the world tells me I'm not enough, and I will never be enough. The world tells me you aren't pretty enough, you aren't smart enough, you aren't strong enough; all these things that the world says about me everyday are constantly giving me less confidence about myself, and more insecurities.
I don't know about you, but I'm tired of being confined to the worlds point of view.
I want to see myself through God's eyes. In Psalms 139, God says that I am beautiful, fearfully and wonderfully made by Him.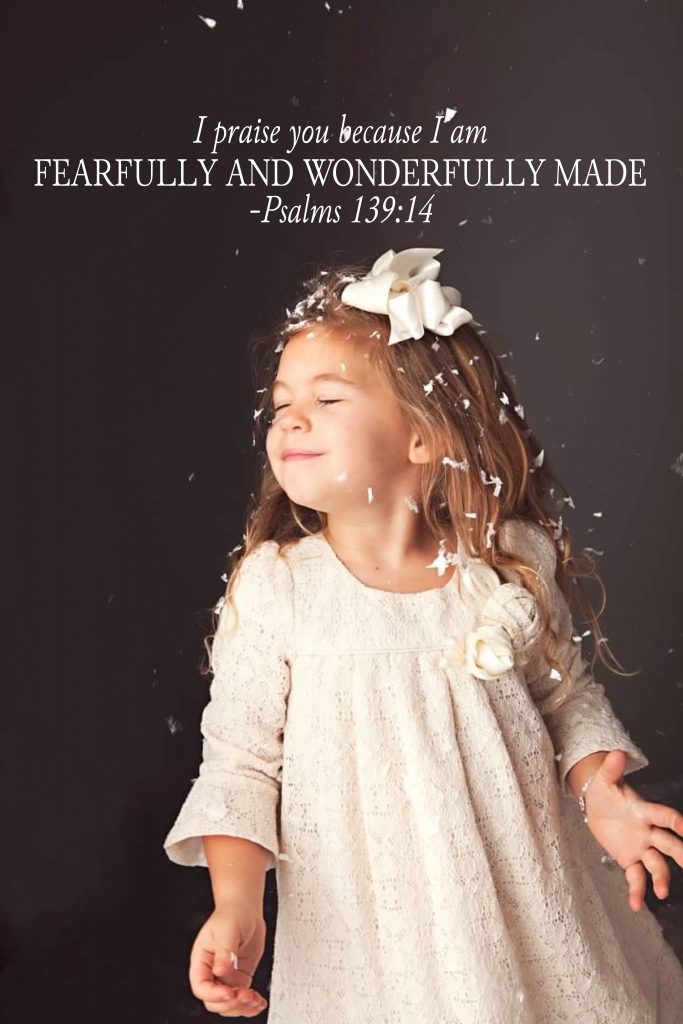 To know that Jesus, our King, the most perfect person to walk our earth, thinks me – just some human who's done so many wrong things – is beautiful and is wonderful … that just leaves me speechless.
In Jeremiah 31:3 he says He loves me with an everlasting love, a never ending love, no matter what I do, what I say, what I believe, God says he will always love me, and he'll always be with me (Joshua 1:5).
Something else I find myself doing is putting my worth in other people, but I have to remember, without God I have no worth, I have no identity, and I have no purpose.
So break the mold of the world, and find your true identity, your true worth, and your true purpose in God!❤️
"And do not be conformed to this world, but be transformed by the renewing of your mind, so that you may prove what the will of God is, that which is good and acceptable and perfect."
‭‭Romans‬ ‭12:2‬ ‭NASB
---
Our E ~ She was four when the above pictures were taken and it feels like just yesterday to me. Thirteen going on young adult, her wisdom and composure often amaze me. She wrote these words while alone in quarantine, with Covid. Grateful for the space for her to journal and pour out her heart to the Lord. Hoping she will write more for the blog in the future!