Mealtimes are CRAY in our home. I should record one sometime and post it for all to see. HA. It's hard to keep kids in their seats and often there is a lull in the conversation. I desire mealtime to be more civilized first and foremost, but also as a time to hear about the day and visit with one another; to get the children to open up but also learn to listen to others.
When we vacationed last summer to Vail, CO (I highly recommend it!) with our oldest two children, we had dinners scheduled each night and I wanted us to really visit and not succumb to electronics (or craziness), so I found the hotel stationary and wrote out some questions. I was super excited to surprise my family with this dinner fun. We each took turns picking and answering the questions. It was a really special night. My heart felt so full and I think everyone else liked it as well.
Here are some of the questions we used:
Where in the world would you most want to live?
What are you most proud of?
Describe yourself in 5 words.
Describe the person next to you in 5 words.
If you could invite anyone to dinner who would you invite?
If you were a superhero what would your power be and what would you be called?
If we all loved in a zoo, what animal would each of us be?
What scares you and why?
This is also fun with couples! We have some friends we go to dinner with from time to time and we all enjoy this mealtime activity as well. We usually laugh so hard and aren't ready for the questions to end.
On thanksgiving, we had my parents and my husbands parents join us for the night meal. We used Ever Thine Home's "Untie Your Story" ribbon. So beautiful, festive and I love the questions. Several of us had tears in our eyes as we answered in gratefulness. Again, a special meal!
I also did this with my women's ministry team when I had them over for our Christmas Party and it was so special. I placed a question/card at each place and had no assigned seating but the Lord ordained the questions in such an amazing way. It was a night I'll never forget!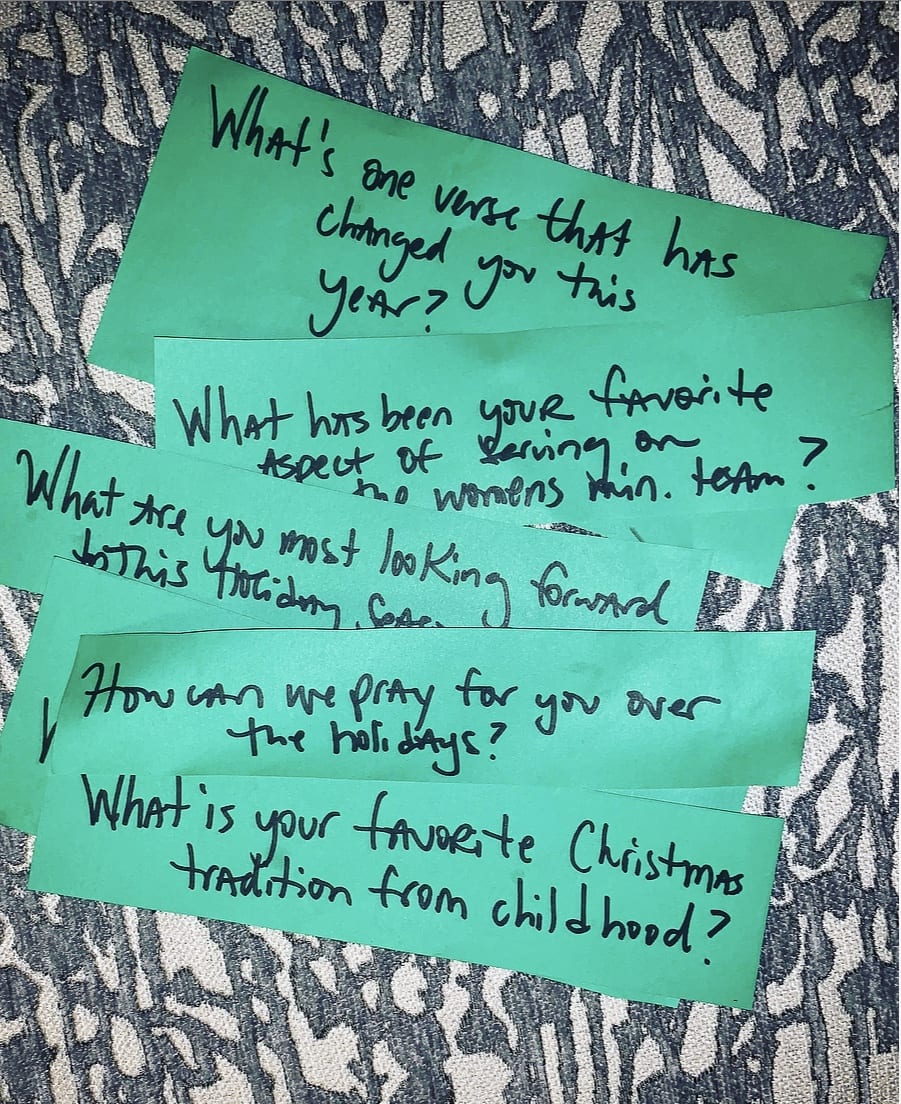 I googled some of the questions and came up with some on my own but Table Topics 
has several boxes of questions geared to different ages/scenarios. We also just bought this set that has been fun to do at home mealtimes.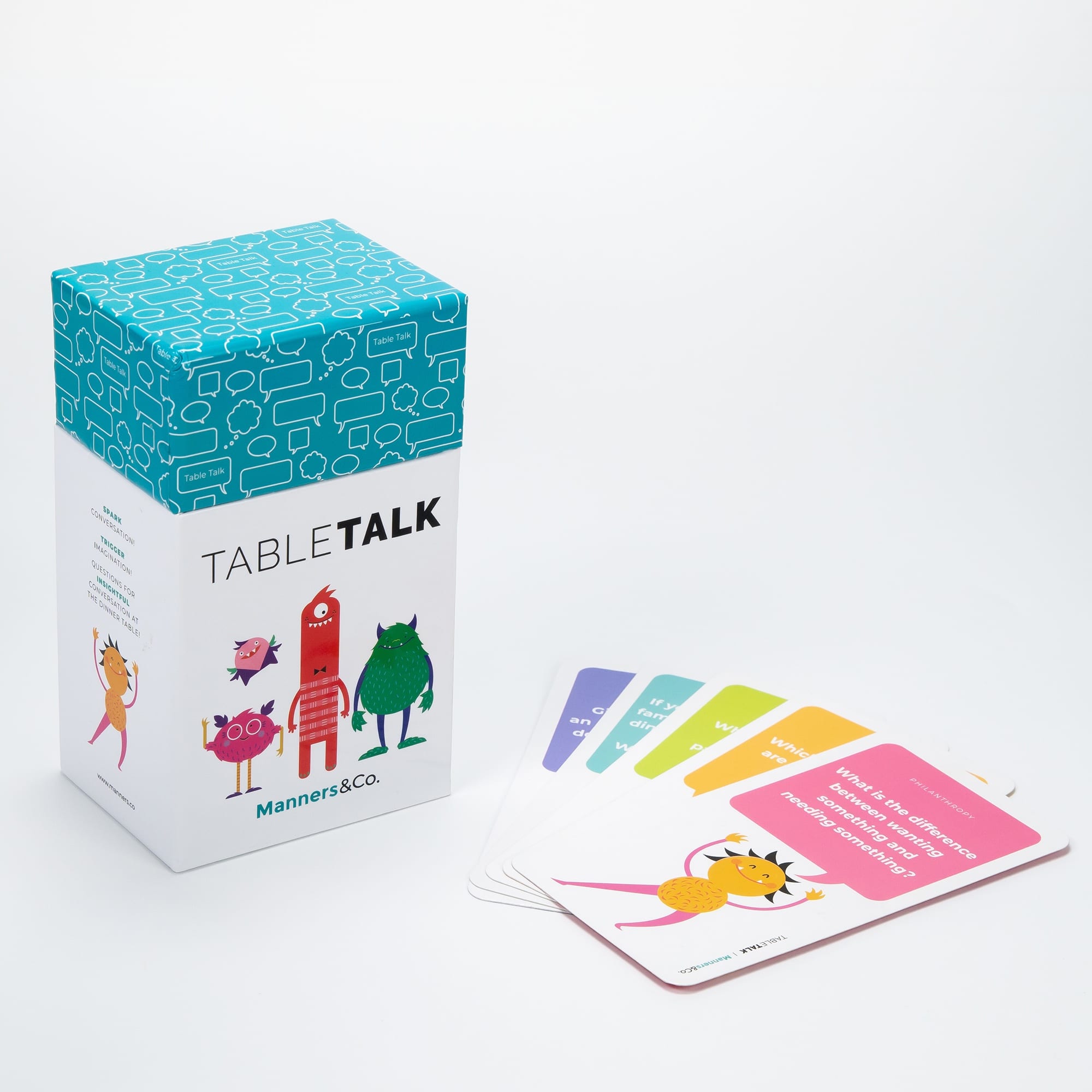 Just anyway to get the conversation going, kids opening up, laughing and having fun. Try it at your next dinner with friends or family vacation!
Click here to look at Table Topics on amazon.
Click here to buy Table Talk by Manners Co
Click here to buy Untie Your Story ribbons.