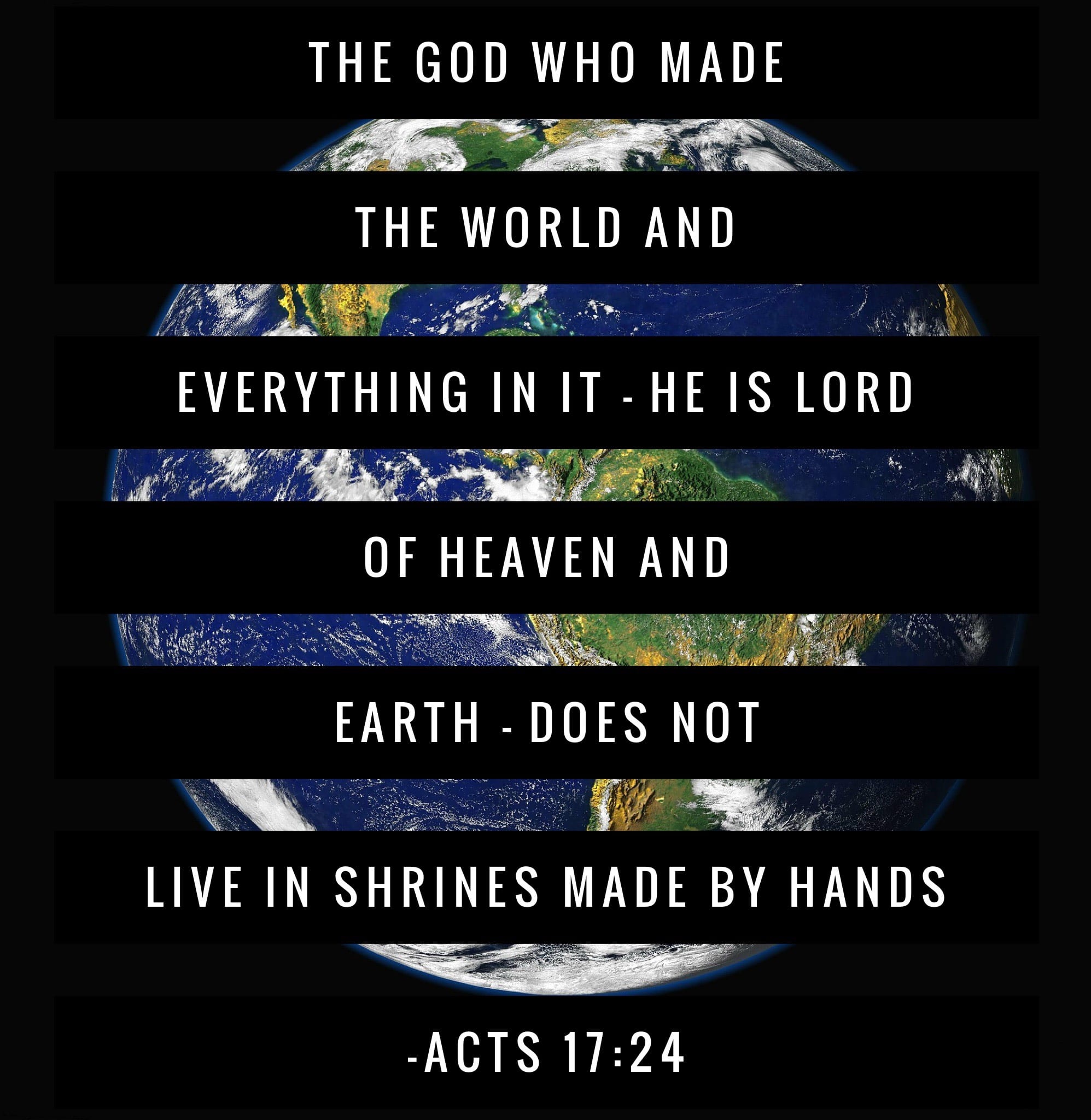 God created the world and everything in it;
But how often we look to this world to fulfill us.
To fill this hole inside our souls
An aching to belong and to be known.
When we already are so known, so loved by our Creator.
How often we miss it because this world distracts.
It vies for our attention but leaves us in lack.
Of the goodness and grace of the Father above
Of forgiveness and kindness, gentleness and love.
This world is a world in which sin gets its way
It destroys and deceives and ruins our stay.
But hope has a name, it's Jesus Christ
None can compare. None can compete.
With the healing, freedom and wholeness He brings
to His children, surrendered, fallen on our knees.
Giving it up to Him this place in our souls
Granting the Maker complete control
One with the world or one with God?
It's one or the other- which way do we fall?