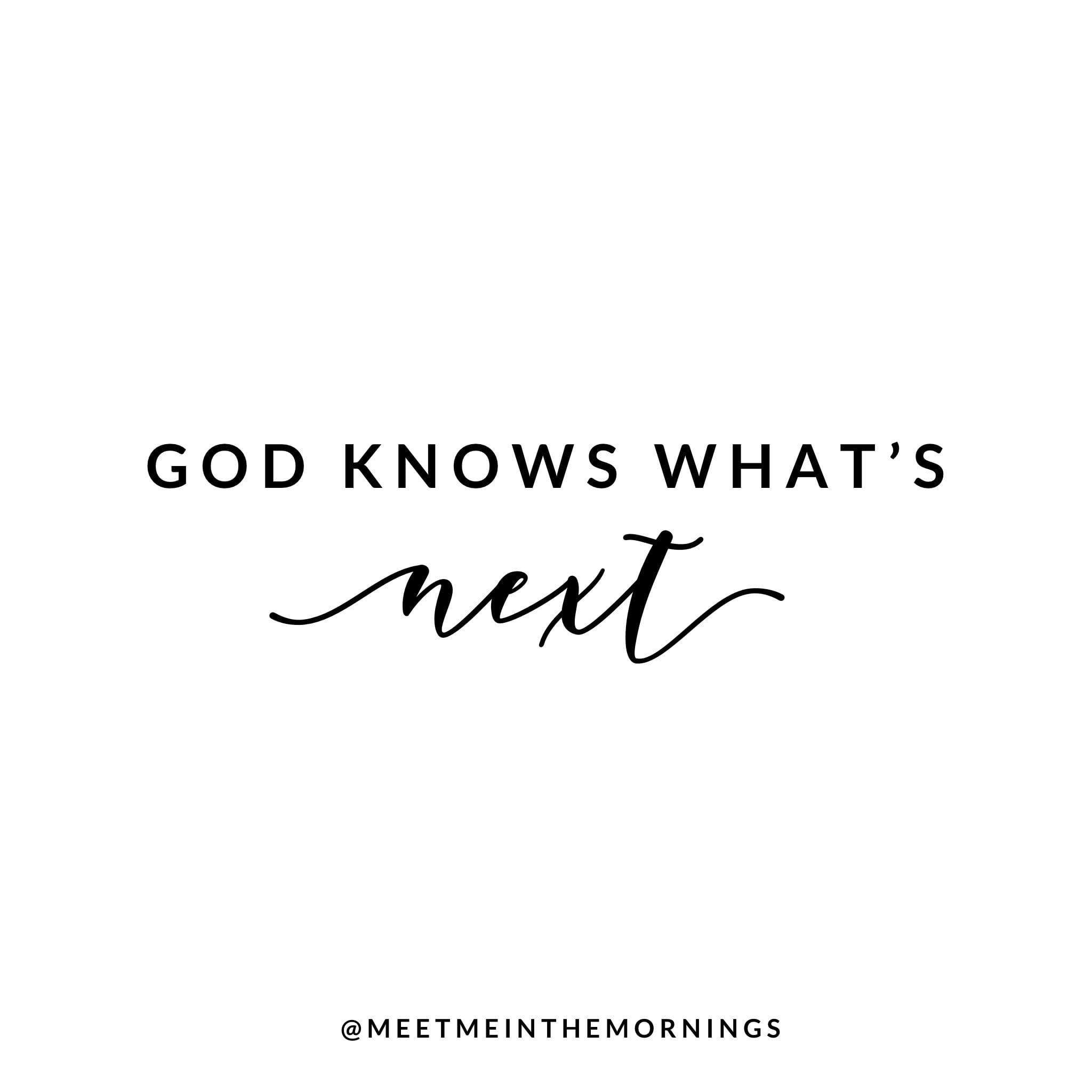 God knows what's next.
He knew the day His one and only perfect blameless Son was brutally beaten and murdered what was coming next. He knew He had a plan of redemption for not just His Son, but for anyone who believes and accepts His love, grace and forgiveness.
He knows what's next.
And sometimes that's hard for me because I want to know what's next. I want to know what's coming so I can be prepared. Braced and ready for whatever. But I've always heard that when someone about to have a wreck tightens up because they know a collision is about to happen, their injuries are worse and they are more sore than if their body hadn't of known what was coming; if they had just gone with whatever happened next.
So while sometime this blind-sighting of pain or tragedy can feel like a betrayal by God- we must know He is not a god of betrayal. He is a good God who loves us more deeply than we can imagine. He knows what's next but He also knows there's always a way out and a plan of redemption and healing. In Him, through Him and only with Him.
He knew what was next that gruesome Friday. He knew Sunday was coming.
Are you in a Friday moment? Hold on, Sunday's coming. ♥️
"He is not afraid of bad news; his heart is firm, trusting in the Lord." Psalms‬ ‭112:7‬