You know what makes each sunset or sunrise one of a kind?  The clouds surrounding it.  Every morning and every night it's something different…and I LOVE it.  I look forward to it.  Each rise and set portrays God's glory.  It demonstrates His consistency, His sovereignty over the earth, His creativity and His great love for us.
While a sunrise or sunset with just the sun is certainly beautiful, when clouds are present, it brings about a uniqueness and makes each one original.  The colors, contrast and rays of light the clouds produce are breathtaking!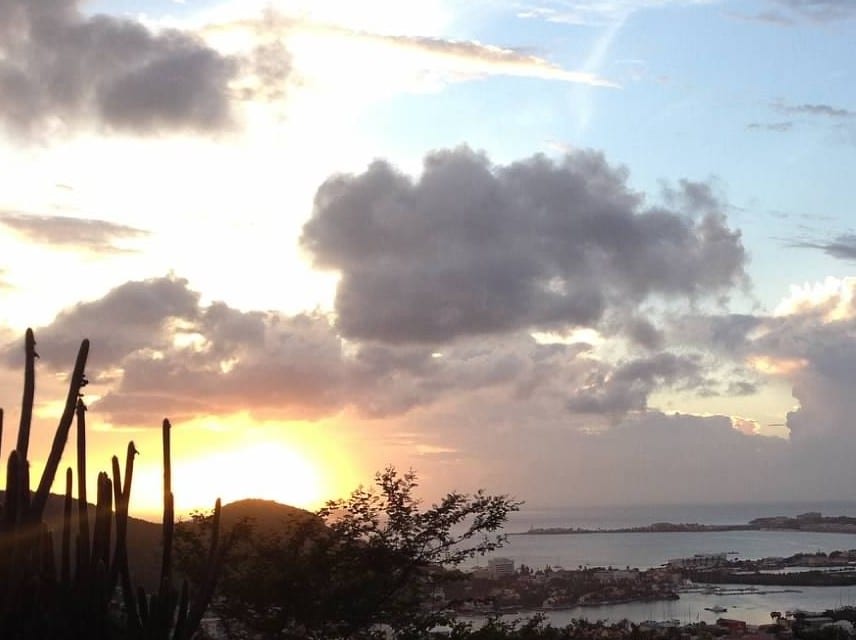 It's neat to think that the clouds, which so often produce rain can add such beauty to a sky.  These clouds have the potential, and sometimes succeed, to stop the sun from visibly shining, but never do we see a rainbow without clouds…never do we see such magnificent pinks, purples, oranges and yellows without the clouds there, reflecting the light.
"When I send clouds over the earth, the rainbow will appear in the clouds."  Genesis 9:14
Now apply this to life–the very "clouds" that have produced rain or had the capability to stop us from shining also have the power to make us all the more vibrant and unique.  Do we see the true beauty in these clouds?  Can we hold onto God's promises of a rainbow?
Tonight, look at the sunset and remember how special and unique you are and don't ever doubt what God can bring out of the "clouds" in your life.  And as a dear friend put it today…shine on. 🙂